For many of us, incredible cuisine is something we take for granted on a daily basis with access to so many standout New Orleans restaurants. However, there are members of our local community who may not know where or when to expect their next meal. Fresh, healthful food is a basic human right, and the Volunteers of America Greater New Orleans organization is taking huge strides to make that right a reality through its Fresh Food Factor program. Learn more about this amazing program – plus how to donate directly – below.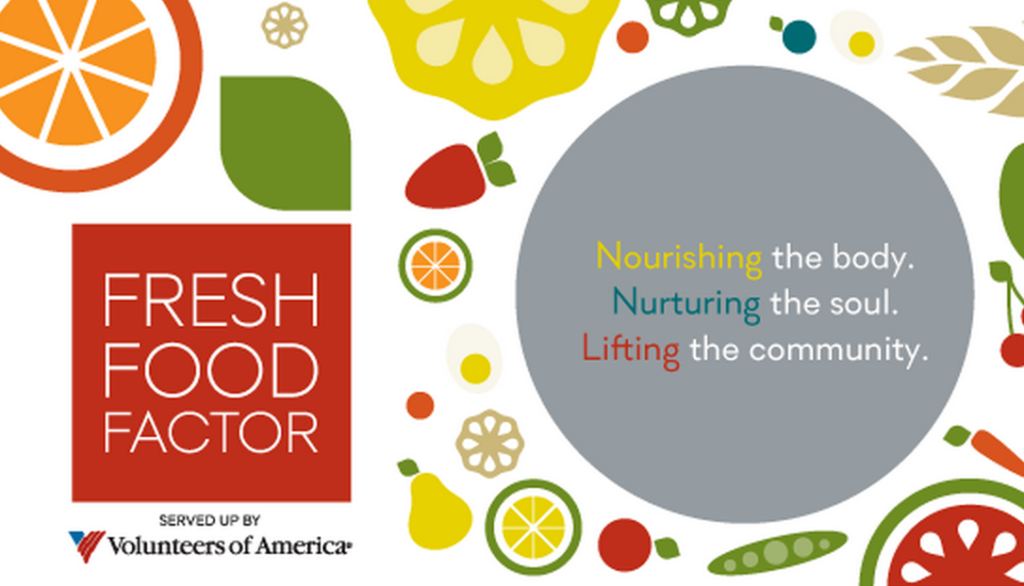 Fresh Food Factor: Putting Health and Happiness First through Food
Budget is always a concern for school and care facilities, so in an effort to ensure key programs like education, many such facilities are being forced to cut back on the quality of their meal programs. Rather than choosing fresh produce and all-natural ingredients – the gold standard – many schools are forced to save money by opting for cheaper vendors that serve processed foods. That's where Fresh Food Factor makes the difference. This program steps in to deliver freshly prepared meals – breakfast, lunch, dinner, and snacks – every single day to children and community members in need. For kids, that's especially important, as healthy foods have the potential to aid students' focus, energy levels, and overall health. This, in turn, enhances the likelihood they'll thrive in school and into adulthood.
"This is our third year in operation, and we've been growing exponentially every year," says Fresh Food Factor accounts clerk Molly Brackin. "This year, we've started working with the Einstein schools with three different locations in New Orleans East. We serve 11 different sites for breakfast, lunch, snack and supper." In addition to these programs, Fresh Food Factor also provides supper-only meals for other members of the community and summer camps wherein children can stay well fed even when school isn't in session. "Year-round, we are feeding children who might not otherwise get a healthy meal," Brackin says.
Feeding Children, Enriching the Community
Although providing students with healthy meals is the main focus of the Fresh Food Factor, they're also interested in educating the local community. The program relies heavily on volunteers, but also works with veterans. "Recently, we've been hosting a veterans' culinary training program that includes knife skills and getting serve-safe certified for food safety," Brackin says, noting that there is an opportunity to get hired at the end of the program. Brackin also says they work with youth participating in Job Corps to teach them culinary skills; they recently hired one such Job Corps student to join the team. The program provides trainees the experience to create farm-to-table dishes in a state-of-the-art kitchen. "Lots of different community members are coming in and helping while also getting training skills," Brackin says.
How to Donate
Fresh Food Factor always welcomes volunteers to assist with food prep and meal packaging. In addition, financial donations help keep the 8,000-square-foot commercial kitchen in tip-top shape. To donate directly to the Fresh Food Factor program, please send checks to:
Fresh Food Factor
1746 Tchoupitoulas Street, Suite C
New Orleans, LA 70130
Another option is to donate to the Volunteers of America Greater New Orleans, the larger organization under which Fresh Food Factor is run. Visit their website www.voagno.org to learn more.