The Millennial Awards website says it best: "The Millennial Awards are like no other award ceremony." We agree! These awards honor dynamic young professionals who contribute to the New Orleans community in a variety of ways. Millennials are an important part of our community, and have directly contributed to the revitalization of areas like the Warehouse District and the Central Business District. Once just areas to work, today, these two neighborhoods are also spaces to live and play thanks to a new set of young professionals frequenting restaurants, living in loft apartments, and working in entrepreneurial spaces like The Idea Village.
Millennials have a real impact on the community, as evidenced by statistics from Greater New Orleans, Inc. For example, nearly 60,000 more people living in the city have bachelor's degrees when compared with 2006, an increase of 34 percent. In terms of "Brain Gain" – the amount of growth in the population with bachelor's degrees or higher – New Orleans doubles that of the United States as a whole, with 4.1 percent of individuals (compared with 2.1 across the United States) boasting advanced degrees. What's more, that number puts us above other entrepreneurial hubs like Portland, Houston, and even San Francisco. A study from 2007 to 2012 also found that New Orleans was within the top 10 of cities to receive an increase in population ages 20-34.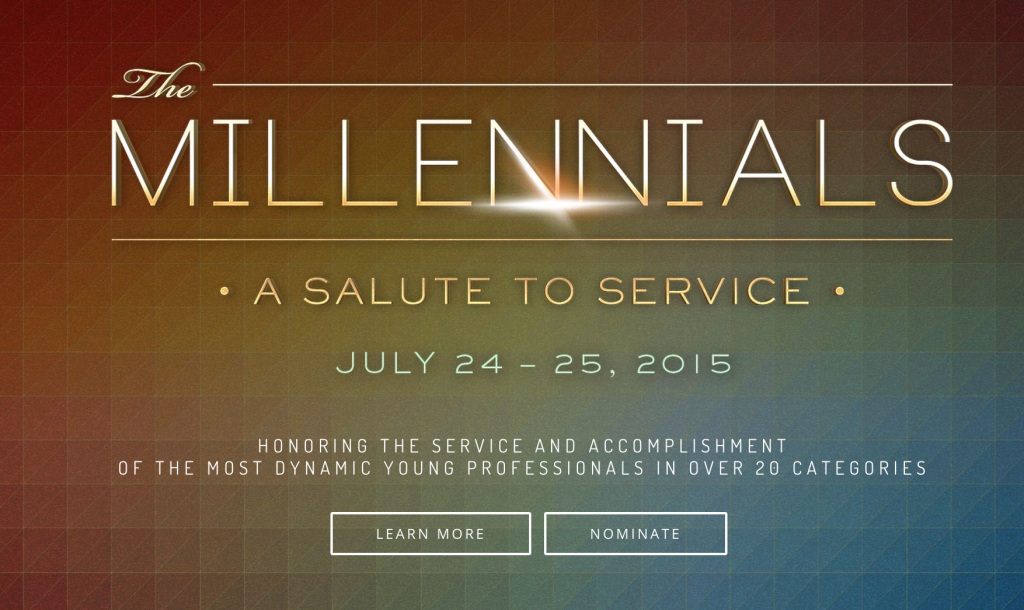 Whether exemplifying public service, serving as a cultural ambassador, or succeeding in business and entrepreneurial sectors, a Millennial Awards recipient showcases not only an existing dedication to the New Orleans community but also an eye toward building a better future for the city. Here's what's planned for the 2015 Millennial Awards, happening on at the National World War II Museum.
A Panel Discussion
On Friday, July 24, the Millennial Awards will host a panel discussion featuring industry experts who can speak to the impact millennials have had on the city.
A Restaurant Competition
As part of the main awards show on July 25 the Millennial Awards will feature a friendly restaurant competition pitting local favorites against one another. We're not sure who will win, but we know the results will be delicious. 
New Categories
The 2015 Millennial Awards honors the tenth anniversary of Hurricane Katrina through two new categories: first, the Outstanding Millennial First Responder, and second, the Outstanding Millennial Service Person of the Decade. Both of these awards prove that making an impact in your community isn't limited to business or tech. People in every type of job can make a difference.
Connecting Tourism & Hospitality to the Local Community
The Millennial Awards inherently honors those involved in the tourism and hospitality industry by way of several categories. Nominations in categories like changemakers, business, culinary arts, innovation, and economic development all have a direct connection to the tourism and hospitality industry, which employs nearly 80,000 New Orleanians. Moreover, a dedicated hospitality and tourism category ensures that exemplary millennials who work in the city's largest industry will receive the recognition they deserve. We look forward to this unique award show that, above all, honors the bright future of New Orleans through its incredible young citizens!