Carla Briggs and Kathryn Conyers are friends who started a business during the early days of the pandemic. Kathryn, a nonprofit professional, and Carla, a pastry chef, partnered together to create Viola's Heritage Breads after seeing a need for fresh, healthy, whole-grain bread. We reached out to the two founders to ask them how they got started and what it was like to start a business during a time of uncertainty. 
How did Viola's Heritage Bread get started?
Kathryn had an idea to start a bread company due to her love for bread. She was searching for a healthier whole-grain option that included whole berries, vegetables, or fruit. Think Larabar, but bread. After Kathryn's many failed attempts at making her own bread, Carla (who has a bachelor's degree in baking & pastry arts with professional experience as a bread baker) decided to try out Kathryn's ingredients and see where she was going wrong. A small whole-wheat loaf was made and Viola Heritage Breads was started but some recipe adjustments had to be made.  After gathering the essential ingredients to make and share a brioche with friends we realized we could be on to something. In March of 2020, COVID – 19 changed our lives and bread was missing from the shelves. So we began to fill a need with something we loved.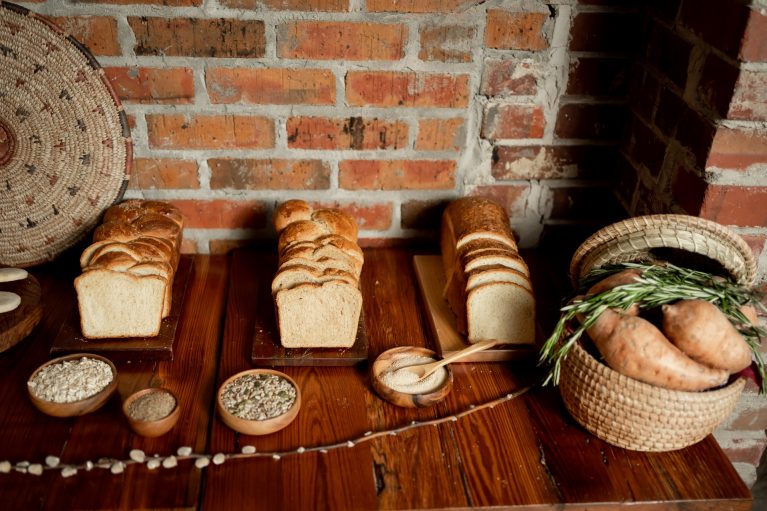 You saw an opportunity to fill a need during this time. What are some of the successes you saw in starting a business during the pandemic?
We started small to meet the immediate need for friends and family. Success started early because we were helping bring comfort and convenience to people in uncertain times. People identified with our product that was fresh and familiar. People enjoyed the product and we were able to share our story and build a following. We also sold over 200 loaves in the first three months of business and we are still growing. 
Both of you come from nonprofits, can you share why investing in our community is so important?
Our history in nonprofits has shaped how we are building the foundation of collaboration in our business. Biblically the act of breaking bread is about fostering meaningful connections and cooperations with others. Our experiences in healthy and unhealthy communities are compelling us to invest intentionally in our personal and business sustainability and growth. We are deliberate in decisions making around hiring and the relationship we fostering in order to make a significant change in the foodservice industry and the way it looks at black bakers. The essential ingredient to our sustainable success is how we invest in the community and how the community invests in us.
In your perspective, why is it important to have tourism and hospitality industry in a city like NOLA?
So many events have forced us to rethink how this industry operates moving forward.  New Orleans economic success depends on the opportunities for businesses and workers to survive outside of creating in-person experiences.  It is important now for the industry to get creative and reinvent itself by providing products and services that showcase the resilience and brilliance of New Orleans. We will survive this but will be able to thrive? 
What advice do you give to young entrepreneurs or the next generation looking to start their own business?
"Most times, the way isn't clear, but you want to start anyway. It is in starting with the first step that other steps become clearer."
― Israelmore Ayivor,
This quote sums up the best advice we can give. Here are some key points to starting a business 
Just start! We are not clear the exact way to go but we take one step at a time. 
Collaborate with other like-minded people with diverse skill sets. Teamwork really does make the dream work. 
Keep learning. Do your research and learn best practices. 
Become an expert on who you are and what you do best. Trust and celebrate your brilliance and resilience