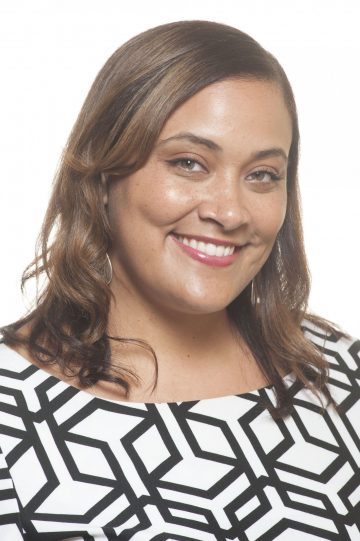 In honor of Women's History Month, we're shining a light on women-owned businesses in our community and the value that they bring to our culture, society and economy. As we spend the month reflecting on the courage and tenacity of the women that paved the way before us, we also celebrate the women of today, working to influence and inspire the next generation of leaders. We asked Nicole Hutchison of Mosswood Events a few questions. Here is what she had to say!
Tell us about your business and how long you've been operating.
Mosswood Events, founded in the spring of 2019, is a boutique Event Planning and Destination Management Company specializing in event management and design, vendor sourcing, transportation management, custom tours and activities.  In the first few months of getting started, we were fortunate to partner with wonderful companies such as ESSENCE Communications, Ochsner, PHILLIPS, DELL, Acura and more.
Has operating a woman-owned business presented you with any unique challenges or triumphs?
 It feels challenging to not be presented with opportunities that others may have easier access to, however, it's quite an auspicious time to be a woman, especially a Black woman entrepreneur. Now, more than ever, companies are consciously choosing to collaborate with women led, and people of color led businesses. There are grants and fellowship opportunities available as well as recognition from peers and partners who make it a priority to highlight these groups.
Most influential woman in your life and why? 
My Grandmother. She attended the University of California at Berkley, earned her degree in Social Welfare, went on to get a teachers Degree, then achieved her Masters in Counseling. She was a wife and mother of three and was involved in the Civil Rights movement and volunteered regularly. In her early 40's, she went to seminary school and went on to become the second woman ordained as an Episcopal Reverend in the state of California. She was kind and loving to every single human being, she quietly led by example and was loved and respected by everyone who knew her.
Advice to other women interested in starting a business.
Just go for it. You will never feel 100% ready. You will be nervous and terrified, but do it anyway!
Exciting business developments or offerings you'd like the community to know about?
Mosswood has been selected to produce a local festival on emergency preparedness, and it will take place when it's safe to do so. Stay tuned on how you can participate and  possibly get involved!